Since March 2020, most therapists around the country started providing services virtually.  For many families, this was a temporary solution during a time when social distancing was necessary.
However, we have learned that teletherapy can be more than just a flexible fix, and instead a way of consistent and meaningful access to quality services, for our kiddos.
Here's why:
1. Increased carryover and generalization of functional skills
The skills and strategies targeted within therapy sessions are not intended to be isolated to the therapy room with the child's therapist. They are intended to be applied and utilized in the child's natural environment, including home, school, and within their communities. 
Working on speech, language, and feeding development in a familiar environment with familiar communication partners (parents, siblings etc.) using your child's favorite toys and objects increases the likelihood of applying those skills to the home environment, because that is where it is being treated and skills are being developed.
2. Convenience and flexibility
Teletherapy grants access to families that do not live within close proximity to quality services, and specialized therapists. 

Larger families with multiple appointments, extra-curricular activities, dress rehearsals, sports practices/games etc. are able to access services from the comfort of their own home without having to add additional transitions from home to clinic.
3. Parent involvement and engagement
Choosing teletherapy means that parents are granted access to parent coaching strategies, hands-on involvement in their child's progress, and the ability to implement those strategies on a regular basis. This means that not only are children receiving quality intervention strategies with increased frequency, but also outside of the therapy room, and from their most effective teacher, their parents. 

Parent involvement within therapy sessions can also have a beneficial impact on parent-child relationship, engagement, and participation within routines in the home environment, resulting in not only empowered children, but also empowered parents.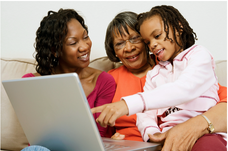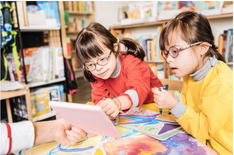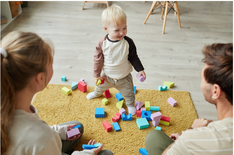 Interested in learning more about how teletherapy can be an effective way of helping your child make progress in all areas of speech, language, and feeding development?
We'd love to chat - give us a call at 410-274-0041 today!
Erica Eckel was a speech-language pathologist at Kid Connections Therapy in Severna Park, Maryland.