Bored with flashcards and speech "homework"? Us too!
Try these play-based activities to support early-developing sounds.
For /m/
While playing in the kitchen, talk about the yummy food: "The apple is yummy. Mmmmmm!"
Throw a ball back and forth while targeting "mmmmmy turn!"
While playing with farm animals, emphasize the cow sounds: "mmmmmoo!"
Play with a baby doll and pretend she wants her "mama"
For /p/
While blowing bubbles, practice stomping on the bubbles to "pop" them.
While cooking in the kitchen (or playing in a play kitchen), talk about all the things you will "put" in the "pot" for soup.
Pretend all the children are "puppies" and talk about the different colors and sizes of all the "puppies".
Make pies with sensory materials (sand, play doh, etc.).  Talk about all the flavors of "pie".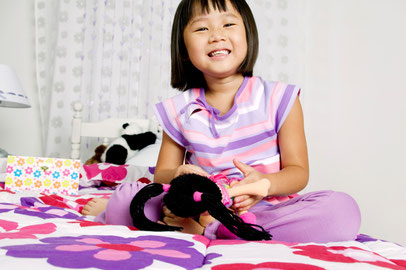 For /b/
While running on the playground, sneak up on each other and say "boo!"
Play with cars and trucks, while practicing "beep beep!" Make them crash and practice "boom!"
Pretend you are going on a long trip.  Pack up all your things and practice saying "bye" to all your friends.
Play with a baby doll while targeting words like "bath", "baba", "baby", and "bib".
For /n/
Act out "No More Monkeys Jumping on the Bed!" Emphasize "No."
Practice putting baby dolls or children to bed; don't forget to say "night night!"
Pull things out of a sensory bin and ask the child, "Is this a ____?" (The sillier the better!) And let the child answer, "Nnnnnnooooo!"
Play freeze dance by turning the lights "onnnnn" and off. You can also use day and "night."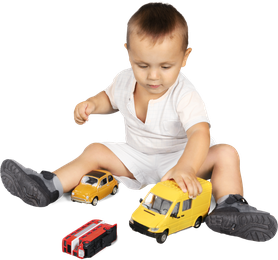 For /t/
Play "Time Too..." (like Simon Says.) "Time to... (jump, freeze, spin, etc.)"
Throw a ball while practicing "my turn" or "turn"
Have a tea party and take turns pouring each other tea. "More tea?"
Do a song or rhyme about "toes" (e.g., This Little Piggy) and talk about everyone's toes.
For /d/
Play "duck, duck, goose."
Take turns jumping up and "ducking" or going "down".
Practice putting clothes on a doll.  The "doll" needs his _____.
Play with dot markers or dot stickers.  Talk about adding "dots" to a picture.
Shanna Klump is a speech-language pathologist and CEO of Kid Connections Therapy, a speech/language therapy clinic in Severna Park, Maryland.